Remedy those cumbersome workflows & surpass competitors by the next quarter.
How much time are you wasting in administrative workflows? We've helped companies that are slower to adopt new technologies and agile practices maximize returns through digital transformation. 
thoughtbot is your expert team of product strategists who have a sound process in transformative digital properties. We quickly uncover the right product to remedy your biggest pain points or reach your scaling goals, in under three months.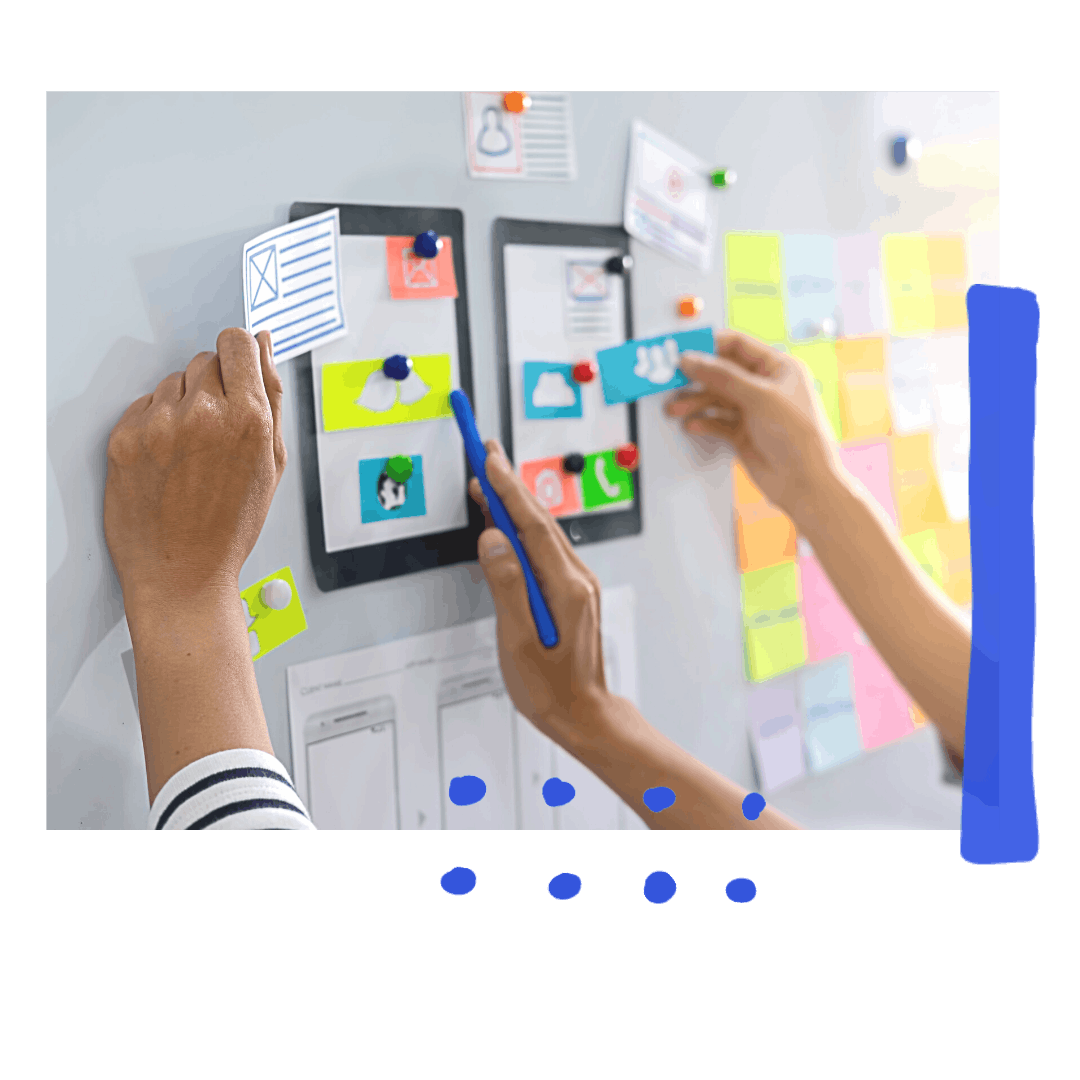 Let's chat
Free Digital Transformation Consultation
The thoughtbot product strategists are standing by to talk through your roadblock or idea. Schedule a free 30-minute session with us below. We can't wait to meet you.
Book now
a sound process for impact
Tap our product expertise and feel confident jumping in
You are an industry expert, and your team excels at providing tremendous value to your clients. However, client expectations have changed and your current tools and processes can't keep up. Without in-house expertise, it can be challenging to uncover a better solution. Furthermore, enhanced workflows provide you with a more sustainable lifestyle.
Bringing in thoughtbot means close collaboration with expert product strategists who apply proven techniques and technologies to transform and streamline operational processes. We understand new initiatives can be met with hesitations, which is why we use an impact vs. effort analysis to ensure we are maximizing your time and money. In the first few weeks we confirm our timeline and our MVP efforts commonly fall in the three to five month range.
innovation mindset
The change we leave behind
A new product initiative goes a long way in improving a business's performance and creating a sustainable competitive advantage. A big part of what sets a thoughtbot partnership apart is the thoughtfulness we bring to our collaboration. We share why we do, what we do, and your team will be left with a great product but also equipped with an agile, innovative mindset for future efforts.
In the past two years we've helped teams from the following industries lead digital transformation efforts: Law, Insurance, Finance, Logistics, Supply Chain and Real Estate.