Experience
seamless visuals and rapid product growth

with a Design System
A Design System is a living style guide: a set of design patterns and shared workflows understood by everyone in your team. Having a solid Design System empowers your team to maintain standards and a cohesive look, even during rapid scaling of your product.
Whether your existing system is falling short, or you're a Design Systems newbie, thoughtbot's expertise can optimize your user experience and product growth.
Let's talk about your Design System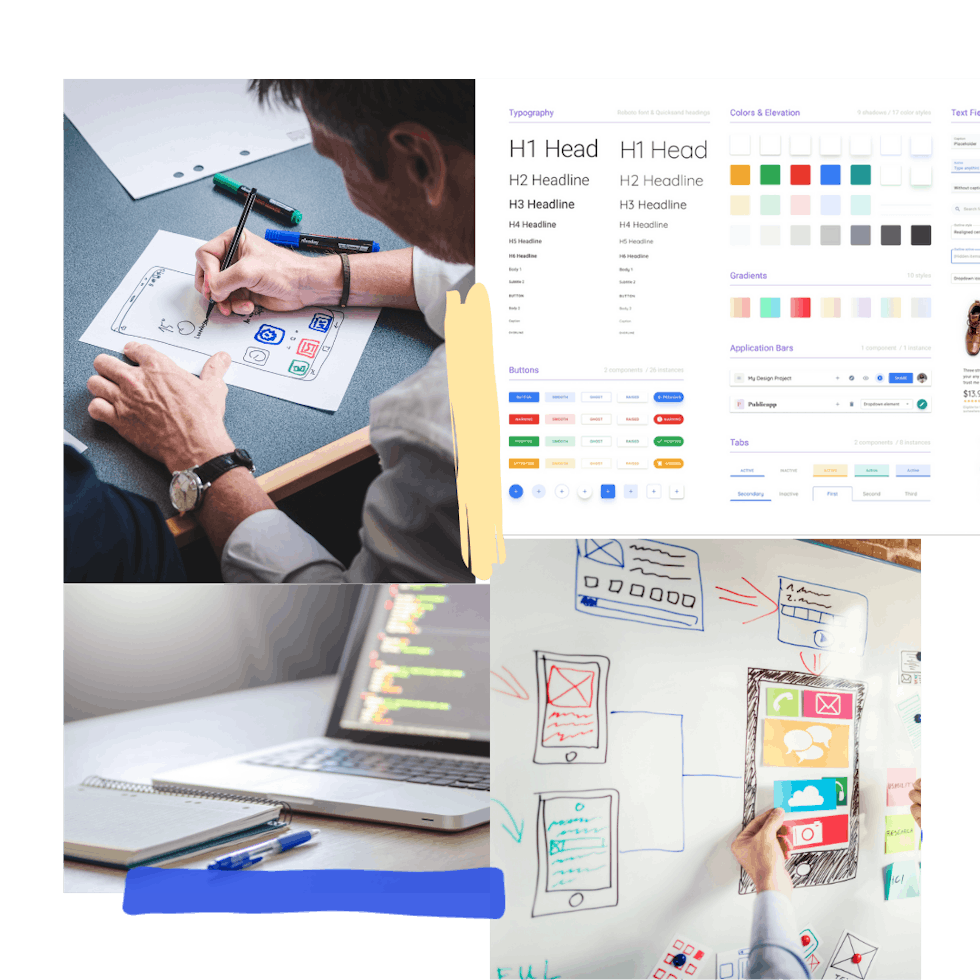 Much more than a style guide
"We have a Style Guide, why do we need a Design System?"
A Design System is your style guide come to life. Combining your pattern library, design documentation, and product workflow, your Design System is the single and sustainable source of truth uniting your product teams.
We will lead the initial investment needed to establish a sustainable Design System that can grow with your project and team. A best-practice Design System is a gift that keeps on giving and you'll start to reap the rewards right away.
End design debt
Tackle design debt once and for all with a self-sustaining Design System
Design debt can easily build up during periods of rapid product growth. New features add value for users, but an increasingly incoherent user experience will start to drive them away.
If this sounds familiar, then you need a Design System overhaul to streamline your existing features and set cohesive standards for new ones.
Quote about rapid growth
Accessibility from the start
Integrate accessibility at each step instead of as a standalone project
An effective Design System clarifies accessibility standards and practices from Day 1, so you aren't relying on everyone being an expert. We can empower your teams to deliver accessibility at each phase, while saving time and reducing cognitive load on designers and developers. 
See our accessibility checklist for ideas
How it works
Customized to your team and product needs
No matter your project scale or budget, we will look at your product with fresh eyes during a Design System audit to find and document design components and variations. thoughtbot designers work with your team to analyze and flag each element to document, merge, modernize, or replace.
Interviews with your teams will identify the strengths and pain points of your existing Design System workflow. We'll use this data to create an effective and sustainable workflow that empowers your designers and developers to take ownership of the system. Or, a thoughtbot designer can embed with your team to lead the system iterations and nurture a strong in-house team.
The result? A streamlined, sustainable experience for your users and your product teams.
thoughtbot in action
Design Systems Case Studies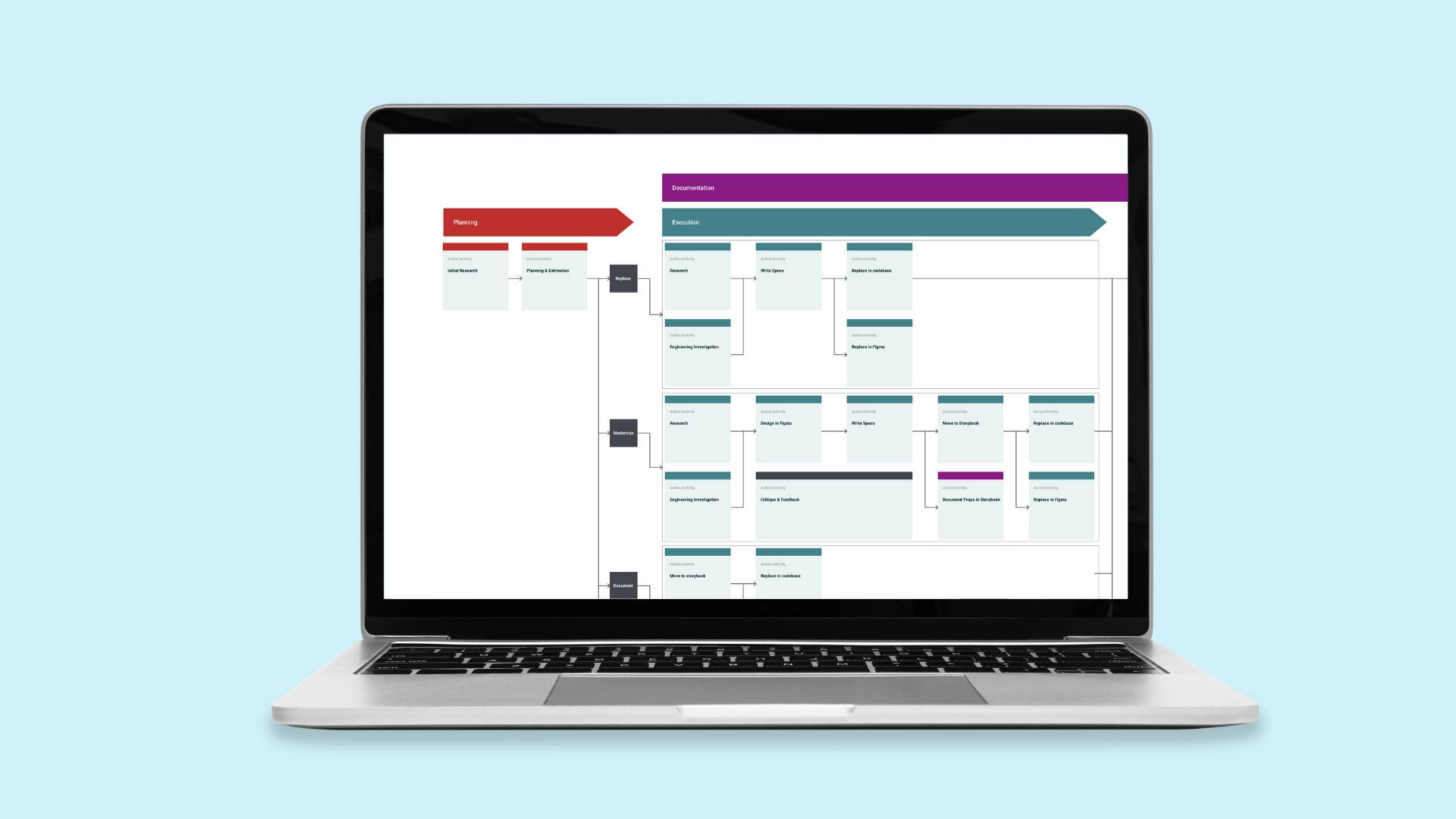 Improving the user experience by streamlining the design system
thoughtbot's Design System expertise helped tackle design debt and rebuild team trust to maintain the quality of the product going forward.
Read the case study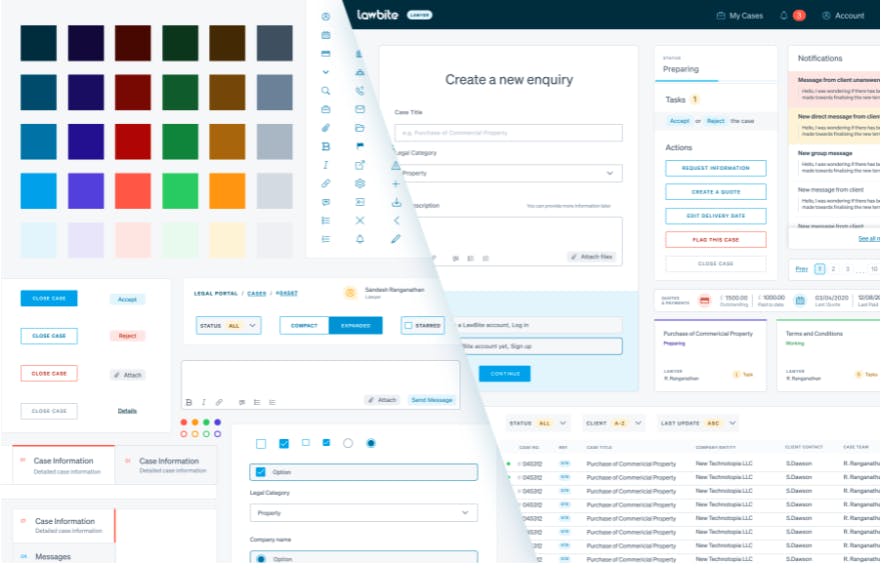 Optimizing an existing platform suffering from design debt
thoughtbot Design Systems optimization helped prioritize the user experience for internal users and customers, while tackling accumulated design debt.
Read the case study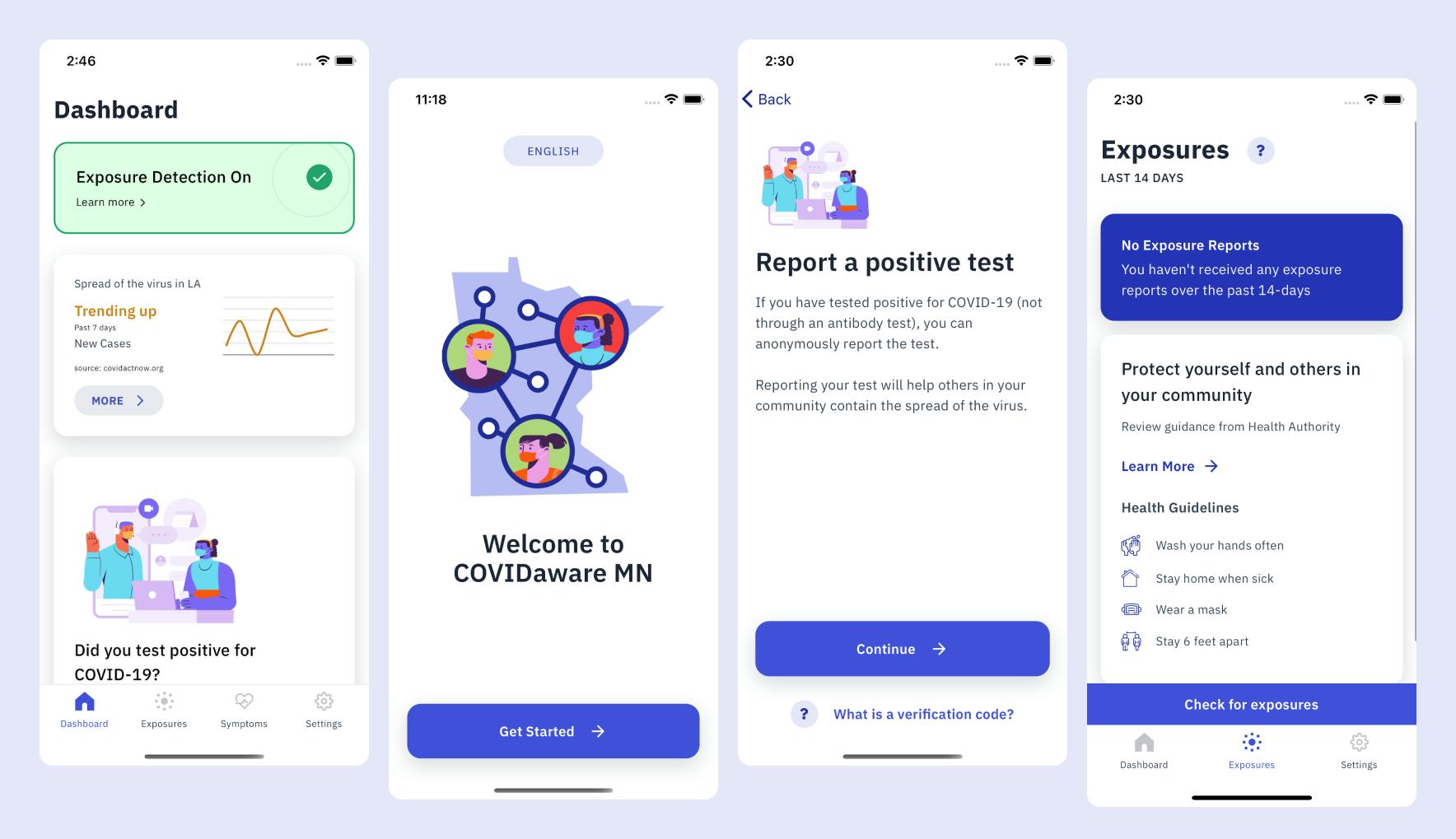 Building a design framework for multiple mobile applications
thoughtbot also identified a design and localization strategy that would support a variety of constituents, across the US and world.
Read the case study
resources
Interested in Design Systems but not sure where to start?
Let's chat
What does design workflow success look like for your product?