Rails Application Support & Maintenance
Software is an investment for your business; now that your web application is launched, you need to ensure it's continuing to perform its best. Without dedicated support, bugs stack up and systems become outdated, all of which can introduce security concerns. When you don't have an in-house team providing support, updates turn into fire drills, can be pricey, and lack thoughtful consideration of the entire product.

thoughtbot, one of the world's most experienced Rails development teams, is here to help and has a part-time support and maintenance team dedicated to supporting Rails applications long-term.
Let's chat about your needs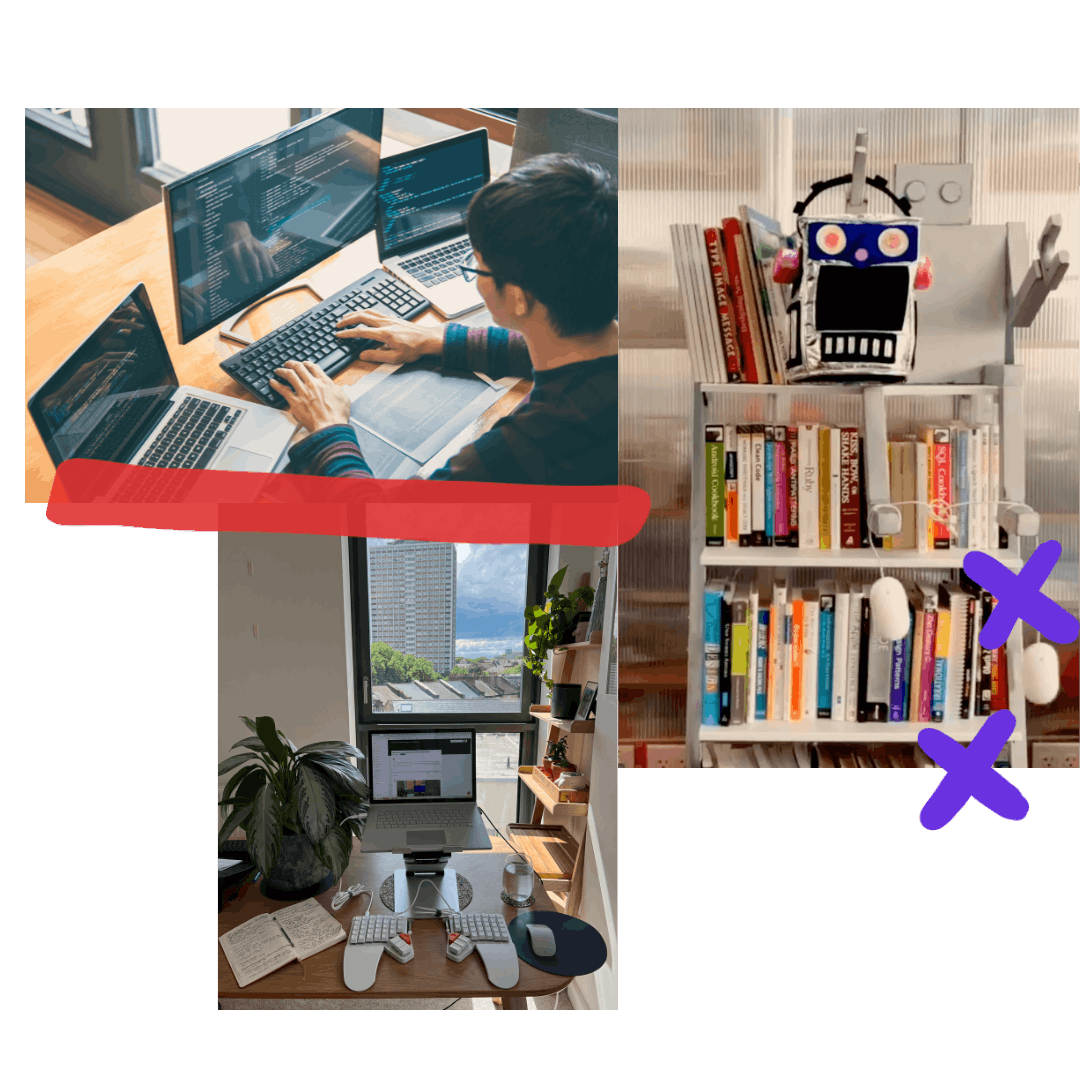 Quote from Rain
we wrote the book, the podcast, the guides...
Tap into 16+ years of Rails expertise whenever you need to
It's critical to proactively maintain and improve your Ruby on Rails application, but hiring talented Ruby developers may not be an option. Partnering with thoughtbot allows you to tap the expertise we are most well known for - Ruby on Rails - whenever a need arises. What sets our maintenance team apart is we proactively suggest improvements, and come to you with ideas and suggestions, as we continuously look for ways to make maintenance, scaling, and future development more efficient.
thoughtbot has been a passionate and active participant in the Ruby on Rails community since the beginning because we continuously see the competitive advantage it gives companies as they grow. We are well-known in the open-source community and have created a number of open-source libraries, including factory_bot, administrate, dotfiles, and suspenders.
How it works
A proactive, consistent partnership
We understand your business, product, and team's bandwidth ebbs and flows. The Rails Maintenance team is structured in a way that provides you with the flexibility you need. We can increase and decrease bandwidth based on your priorities.
We are also comfortable working within a monthly budget so you can project your long-term maintenance costs. We use an hourly rate to describe our team and report on progress made at the close of each week. Our most successful partnerships include standing prioritization meetings to ensure we are all on the same page and your expectations are being met.
thoughtbot can tackle
Ongoing feature development
Performance Improvements that save you money & optimize hosting
Code updates in line with Compliance and Security Requirements
Rails, Security Patches and Gem Upgrades
Bug Fixes
Modernization of Application Deployment
Test Coverage, Test Suite and Automated Test Improvements
Quote from TuneCore
rails thought leadership
Check out the team's expertise
Let's Talk
How can we support your Rails application?