We continuously learn new things, and share those things 
with you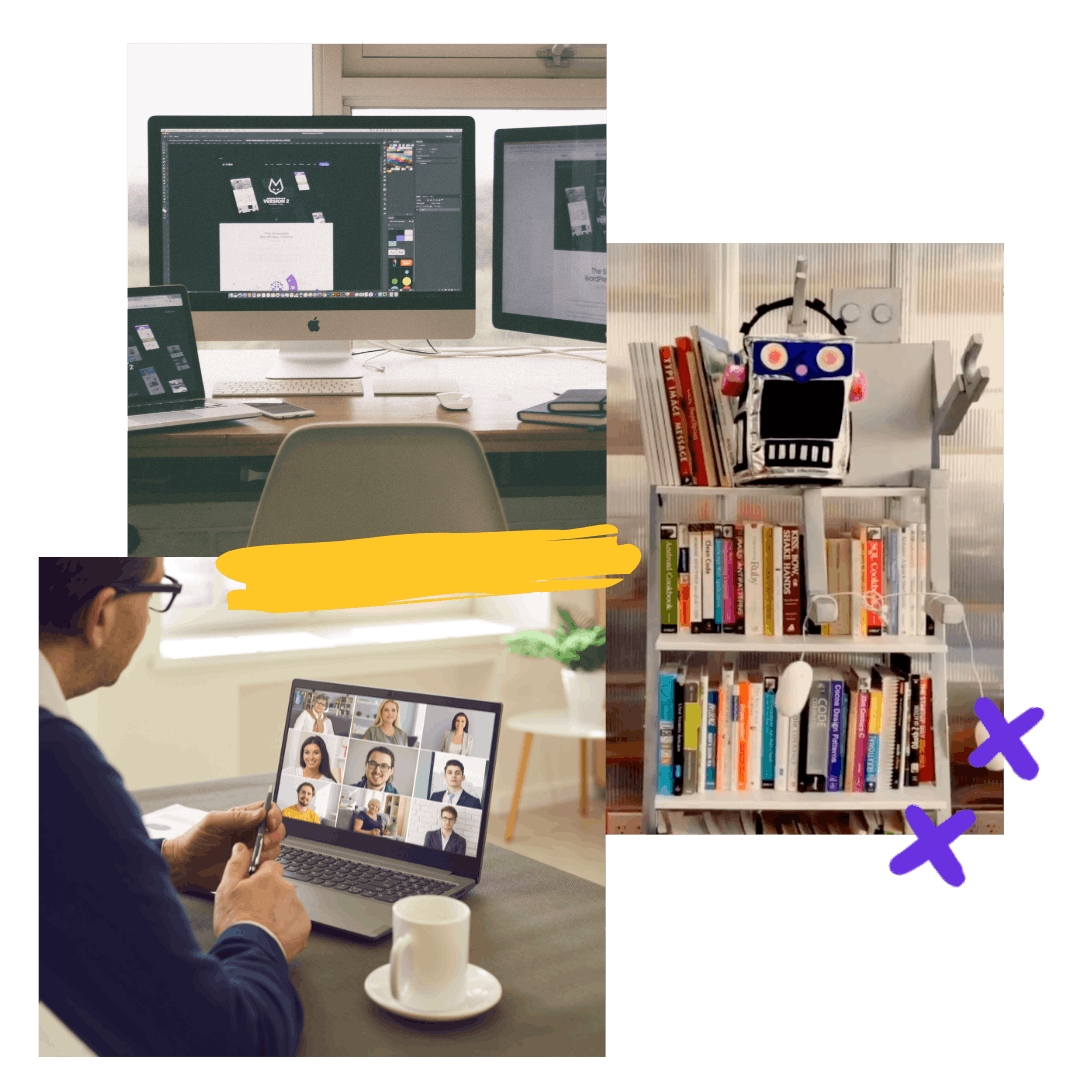 Purpose-built
Actionable advice for entrepreneurs who want to build products that people love.
Feeling stuck on something? It can be frustrating to feel like you don't know how to de-risk your business, move faster, or validate your idea. You're not alone. Running a startup is hard! We're here to help. 
Check out our entrepreneur resources
Subscribe to our quarterly newsletter
On The Bike Shed, hosts Joël Quenneville and Stephanie Minn discuss their development experience and challenges at thoughtbot with Ruby, Rails, JavaScript, and whatever else is drawing their attention, admiration, or ire this week.
Listen to The Bike Shed
Podcast
Giant Robots Smashing into Other Giant Robots
A podcast about the design, development, and business of great software. Each week, Chad Pytel (COO) is joined by people who build and nurture the products we love.
Listen to Giant Robots
OPEN SOURCE
Build Better, Faster with thoughtbot's Open Source Libraries
Spend more time on your app's unique functionality and leave the repeatable features to thoughtbot. With over a billion downloads, our open source projects power many of the world's most visited websites.
Build better, faster
Design resources
Learn from our Design team
Answer your critical early business questions with our Product Design Sprint Guide through the design and prototyping process.
Run your design sprint
Development resources
Learn from our Development team
Since 2012, one way we've shared thoughtbot expertise is through the learning platform Upcase. With Upcase, we've helped thousands of developers level up their skills through workshops, videos, flash cards, and coding exercises.
Take junior out of your title
Our Approach
Research & Strategy Playbook
To be successful your business and product must evolve. The challenge is determining the best path forward. In supporting hundreds of clients to identify opportunities, we've organized our strategies for conducting research and uncovering insights into a Research & Strategy Playbook. This playbook digs into specific use cases to help you break out of normal patterns to drive innovation.
Uncover the right opportunities
ONLINE WORKSHOPS AND EVENTS
We host events and facilitate discussions on a variety of product strategy, design & development topics
Past event recordings can be found on our Events page and we encourage you to sign up for our newsletter and follow us on socials to learn about new events where you can join us.
Check out our events
Office hours are free, remote drop-in sessions where our experienced designers and developers devote their time towards mentoring, answering your questions or discussing your goals for your products and product teams.
Learn more here
Books
Take one off the thoughtbot bookshelf
What does success look like for your project?