Last weekend, two teams of thoughtbotters participated in the 2013 Rails Rumble, a worldwide programming competition where teams have 48 hours to build an innovative web application.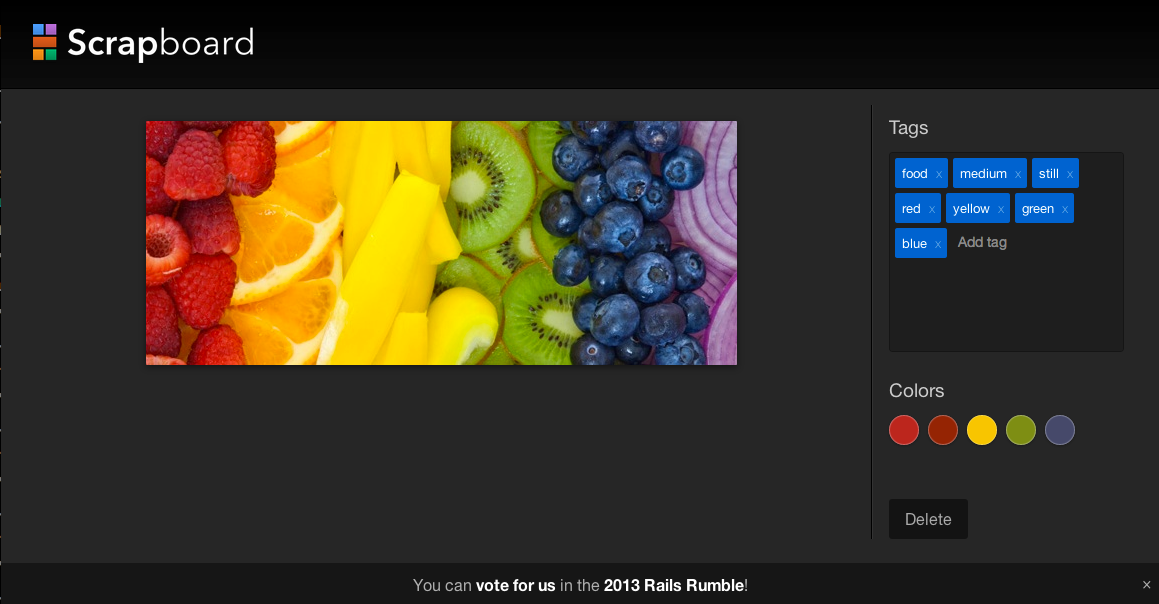 In Boston and Stockholm, Caleb Hearth, Goose Mongeau, Joël Quenneville, and Reda Lemeden created Scrapboard, an image storage app that automatically tags uploaded images with things like color and size, and allows you to add your own tags. This app is meant to help you organize images that inspire your designs, but is also fun for GIFs.
In San Francisco a team including Britt Ballard, Scott Albertson, Galen Frechette, and Greg Lazarev created Tenant.io, which will collect rent money from roommates each month and send one check. Never front the rent again!
There are plenty of other projects as well, so make sure you check them out.
If you like a project, be sure to favorite it. When you finish browsing the entries, go to your favorites tab, rank the ones you think are best, and click Finalize My Picks.