Level up

your team for the next stage of growth
Most product problems are actually process and communication problems. Even the most talented people are set up to fail if they aren't supported by a strong foundation around processes.
We help individuals and teams mature processes and nurture a healthy and productive culture.
Let's chat about your team challenges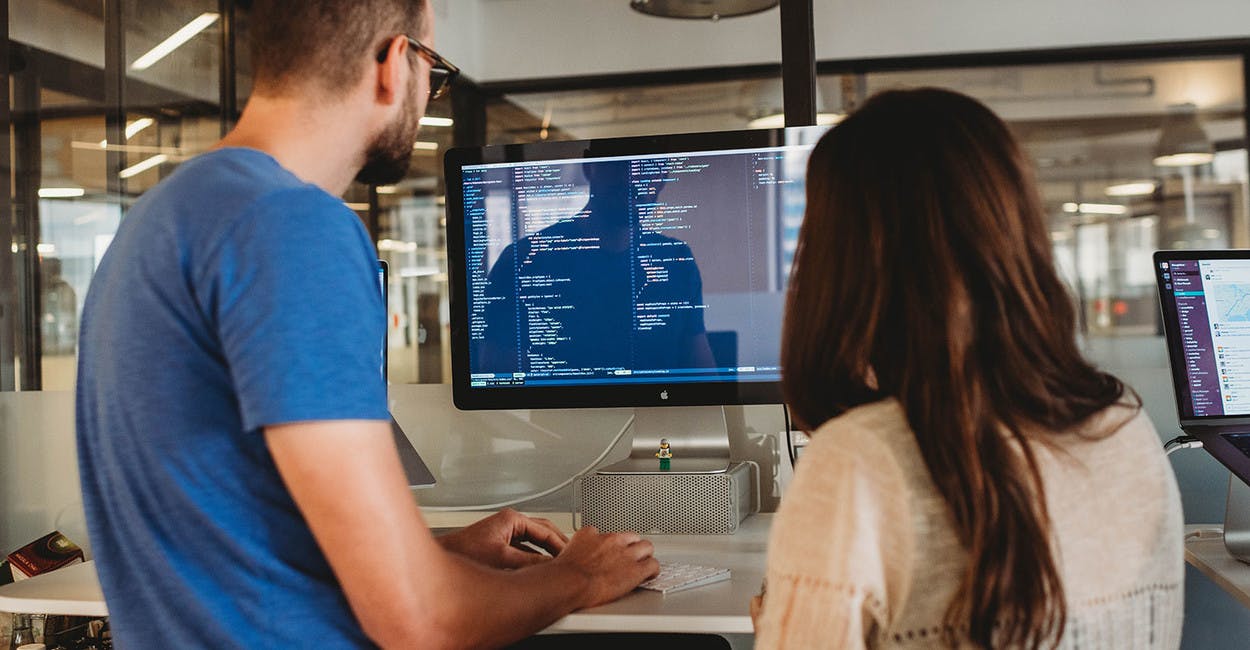 We had a great nucleus of talent that was missing out on senior mentorship around tools and best practices. Working with thoughtbot not only activated the potential within the team, it accelerated it.

Read case study
Accelerate your team's potential
thoughtbot works 1 on 1 and in small groups with junior team members who are prime to advance in their career, but lacking the senior guidance to get them there. Using tools like pair programming, design critique, lunch and learns, and code or design audits, thoughtbot is able to provide the dedicated expert mentorship that you don't have the bandwidth for.
By investing in upskilling junior designers and developers, you can achieve higher retention rates, positively impact individuals' careers, and become a top choice for future talent.
The hiring help a recruiter can't give
Finding the right designers and developers for your team takes time, as it should. You want to make sure you're going through a meaningful interview process and making the right picks to help you long into the future.
Many product leaders over the years have looked to thoughtbot to provide coverage and the peace of mind that comes with trusted expert designers and developers not only delivering quality work, but leading product strategy and nurturing engineering culture.
We can get more involved with your hiring as well: 
Write job descriptions 
Adapt our interview processes
Conduct interviews for you
If you're a starting CTO with a very large mandate and you are in this market where hiring is difficult and slow, it's easy to end up compromising on hiring because you're under so much pressure. Your better option is to go to thoughtbot and get those highly seasoned engineers in the building early.

Watch the case study
Introduce processes that lead to fulfilled designers and developers
Hiring doesn't stop once someone starts their first day. Retaining your talented team requires a thoughtful and ongoing effort that ultimately comes down to - are they fulfilled at work? Over the last 16 years, we've formed some strong opinions (loosely held!) about what contributes to fulfillment and are passionate about introducing these best practices for you.
Some of the processes and best practices that drive healthy product cultures include:
Collaborative working environment
Sustainable work
Inclusivity
Designing for accessibility
And more
Integrated design and development
Retrospectives
Stand-up
Test Driven Development
Community-supported tech decisions
PR etiquette
Asynchronous work
Open communication 
thoughtbot has a team of senior developers who can come in and get running on any project you need with great perspective and process, without being dogmatic. They start making an impact immediately.

Read the case study