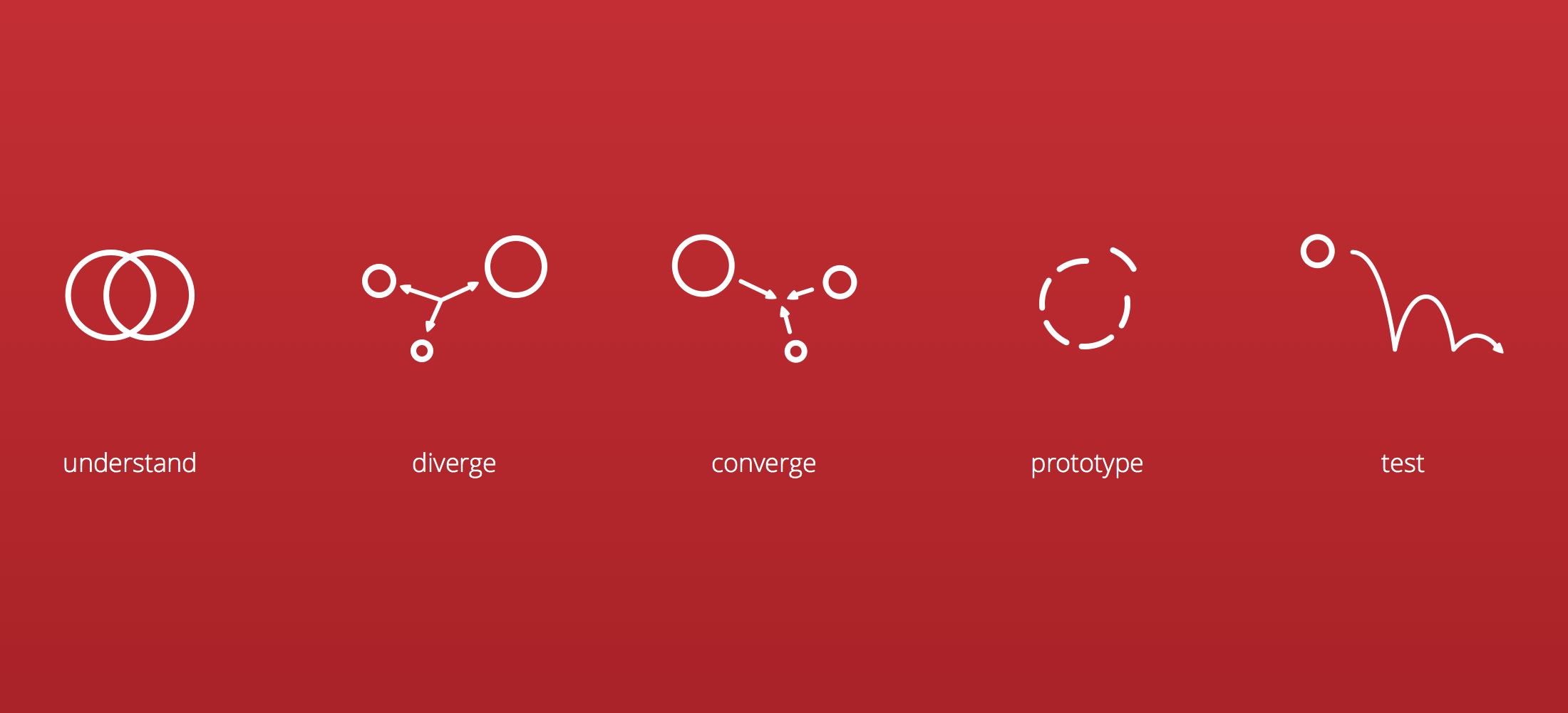 What is a product design sprint?
A product design sprint is a technique to quickly solve product design problems and test the viability of a solution. It was pioneered by Jake Knapp and the Google Ventures Design Team.
Why do a design sprint?
A design sprint orients the team and aims our efforts toward a mutual goal. It allows us to invest our time and money wisely by eliminating inherent risk in building products by shortening the product design feedback loop with real world data as a focused group.
Sprints are most useful when kicking off a new business, product, feature, or workflow.
What should you expect to have at the end of a design sprint?
At the end of the sprint, the team should have a shared understanding of the problem and have tested assumptions with a prototype. After testing, the team should decide on and document next steps for the product.
That could mean: * Rolling into product design and development * Taking learning from the testing and starting a new Design Sprint * Deciding not to move forward with the product
How to use these documents
These documents intend to help guide and facilitate a product design sprint at thoughtbot. Each sprint should be tailored to the individual project using these documents not as hard-and-fast rules, but as guidelines along the way.
Design Sprint Overview
A design sprint is comprised of five phases; Understand, Diverge, Converge, Prototype and Test. Each phase typically lasts one day.
We should not start a sprint without defining a Job-to-be-Done as the focus of the sprint. The Job-to-be-Done may evolve during the sprint into a problem statement agreed upon by the whole team, but without one as a starting point our client is not ready and should not be paying us.
The Understand phase develops a common understanding of the context within which we are working and all the elements in that context: the customer, their Job-to-be-Done, and the business our client hopes to support by servicing the Job-to-be-Done. We want to expose risky knowledge gaps and assumptions so we can make plans to reduce those risks and move forward with confidence.
The Diverge phase generates insights and concepts for solutions. Our goal is to explore as many possibilities as possible, regardless of how feasible or viable. Insights are born from this explosion of possibilities by considering the implications of radically different approaches to solving a problem. These insights can become valuable differentiating forces and the source of inspiration for unique solutions.
The Converge phase reviews the ideas generated over the past two phases and hones in on a single version to prototype and test with existing or potential customers.
The Prototype phase develops a prototype that fills our riskiest knowledge gaps and assumptions.
The Test phase tests our prototype with existing or potential customers. By the end of this phase, we should have validated or invalidated our riskiest knowledge gaps and assumptions and have confidence in our next steps.
Design Sprint Trello Templates
Throughout the sprint you want to be recording as much as possible. We've found Trello to be an excellent tool to help the team record the activities taken during the sprint. These templates helps alleviate some of the initial setup for the board and leaves references to this repo.
Resources
Talk to one of our product experts about building success into your process.