Go from idea to investment pitch in 3 weeks
Frame your business idea in a way that compels investors to write a check. thoughtbot helps founders like you translate product vision into a strong investor pitch deck with a validated prototype and a roadmap for bringing your product to life.
Let's create your pitch deck!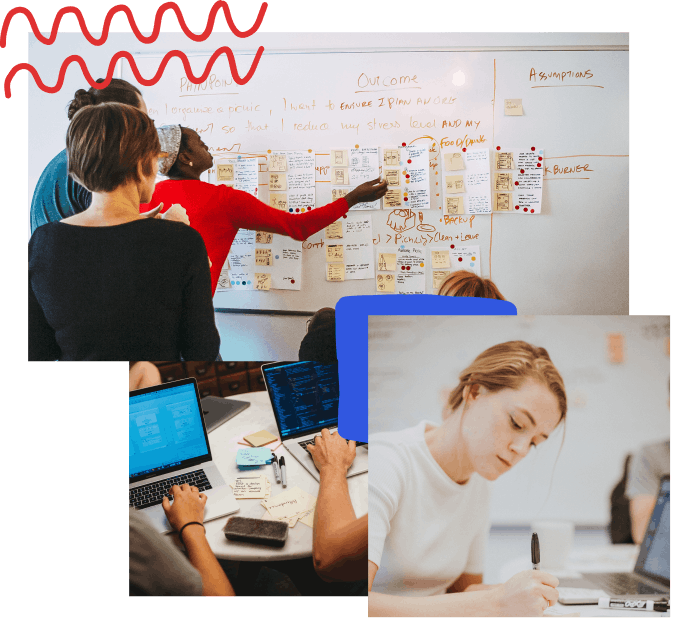 JoyDrive
Investment Pitch Package
Validate your strategy with research, design thinking, and technology expertise
With so many startups vying for investment, it's critical to hone in on your market opportunity. That includes a product vision that minimizes risk and maximizes impact. The Investment Pitch Package consists of three tracks - opportunity validation, product strategy, and business differentiation. 
For entrepreneurs working alone or with a small team, bringing on thoughtbot equips you to reach your goals sooner. We'll quickly help you identify the most impactful first version and overall product direction as well as the resources to tell the strongest story.
At the end of the project you will:
Understand the competitive landscape
Have a vision for a v1 product 
Solidify your strategy for investors, backed by research
Prototype or Proof of Concept
Case Study
Learn about our engagement with OneYum
We worked with the OneYum team to create a prototype and corresponding product strategy that was crucial in equipping them to secure a round of funding.
OneYum
Let's get you ready
We look forward to discussing more.