Create a product roadmap that maximizes your impact and minimizes risk
You are looking to build a new product but want to make sure you are making the strongest foundational choices, in technology, features, and investment. thoughtbot can help you understand how to get started. We'll help you craft the strongest product roadmap through user research, design thinking, and architecture planning.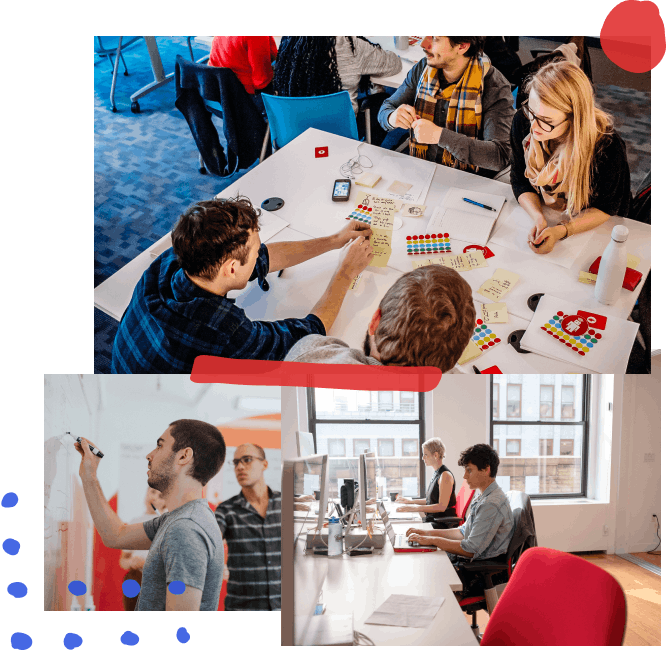 SplitFit Quote
A strong foundation
Turn ideas into a validated roadmap
Our team will partner with you to solidify the foundational product strategy and implementation in a matter of weeks. We gather insights from user research, validate initial concepts, and provide recommendations for design and technology. Coming out of the project, you'll identify the primary user flow, which framework should be used to bring it to life, and a firm estimate on future development efforts.
At the end of the project you will have:
A user-centered product journey 
A clickable prototype or Proof of Concept
Key market insights through user research
Overview
What happens in a Discovery Sprint?
We start by facilitating strategic exercises with your team to begin to organize our critical path and assumptions. This includes facilitating stakeholder interviews and conducting an analysis of the overall market.
Next, we test our ideas and questions through research with target users. Having learned from that audience, we evolve our understanding into a clickable prototype or proof of concept establishing early design direction and technical feasibility.
As the sprint wraps up, we synthesize all our learnings and a formal recommendation for next steps.
HBR quote
Case Studies
These clients started their product roadmap with Discovery
Featured Case Study
Harvard Business Review
Future-proofing Harvard Business Review to inspire the next generation of global business leaders
Steel Warriors — Developing a digital platform to mirror the physical offering
Read the case study
Distribute — Establishing a start-up product vision in preparation for user research & fundraising
Read the case study
Grandstand Quote
Let's talk!
What idea are you looking to validate?