Diversity, Equity, and Inclusion is a part of thoughtbot's core values.
thoughtbot works to create a more diverse, equitable, inclusive, fulfilling, and safe environment for all people in our community. Our DEI council, with the support and engagement of thoughtbot leadership, leads a number of initiatives that impact how we interact with our clients, our community, and as a team. We are proud of the progress we have made so far and the dedication our team has to continuing to improve the world in all we do.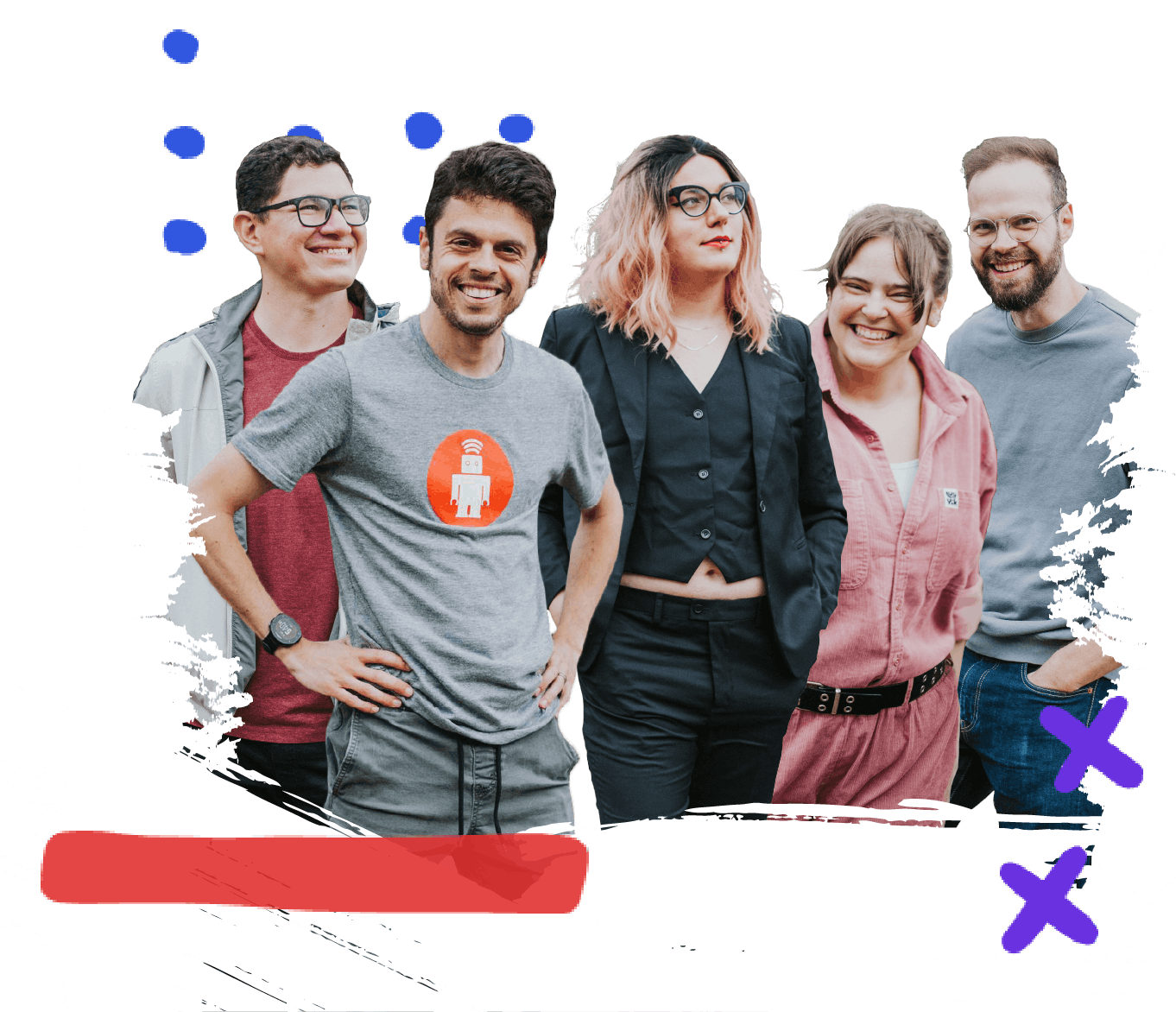 Quote from Stefanni Brasil
Our day to day
DEI supports our team and who we interact with
When working with our clients, we set out to be true partners. That means being proactive about asking questions, making recommendations, and raising concerns. Although our primary focus is building great software, how we do that and the relationships we grow along the way are greatly impacted by DEI. 
DEI best practices are another area we are happy to discuss, and through those honest conversations, we build mutual trust as a collective team.
At thoughtbot, not only do we invest in DEI internally, we also share how we're supporting this work with others. Whether that means speaking up about our values, promoting inclusive code review guidelines, publishing our salary bands, or acknowledging and reducing bias in our hiring process, we're committed to making an impact beyond the boundaries of our own workplace. We teach and learn with our community, all towards building an industry where everyone can feel safety, belonging, and inclusion.
The entire thoughtbot team, including executive leadership, strives to continuously identify challenges, raise awareness, facilitate action, and hold ourselves accountable to improving DEI at thoughtbot. Our commitment to this work is codified in our career paths and playbook. DEI initiatives must be a standard at agencies and tech companies. We are proud of the culture we've built and welcome those who are also passionate about DEI to join our team.
Quote from Fatima
At thoughtbot we have groups of employees connected by shared characteristics or life experiences. They join together so they can help amplify  each others' voices, provide a safe space to raise questions or experiment with ideas, or be a grounding presence during complicated interactions.
thoughtbot ERGs
Rainbow Connection - A safe and friendly space offering support and resources for those who identify as members of the LGBTQIA+ community.
Developing Countries - A space for those who are from or live in developing countries.
how we do it
Focused on continuous improvement
We live our value of continuous improvement by regularly reviewing our systems and processes to ensure an inclusive and equitable culture. We deploy engagement surveys, continually review and iterate our processes and systems to ensure they are equitable and inclusive and have ongoing conversations with the team. We've created a code of conduct and moderation policy on thoughtbot.social . We firmly believe that DEI initiatives are never done. It's a continuous process, not something we can check off.
DEI Resources
A few of our own blogs & recommended resources.
Quote from Crystal Williams-Brown