Ensure the successful future of your company by investing in yourself. AgencyU is the first training and mentorship program focused exclusively on leaders at digital product agencies. Work directly with thoughtbot founder and CEO, Chad Pytel, towards your goals.
Become a member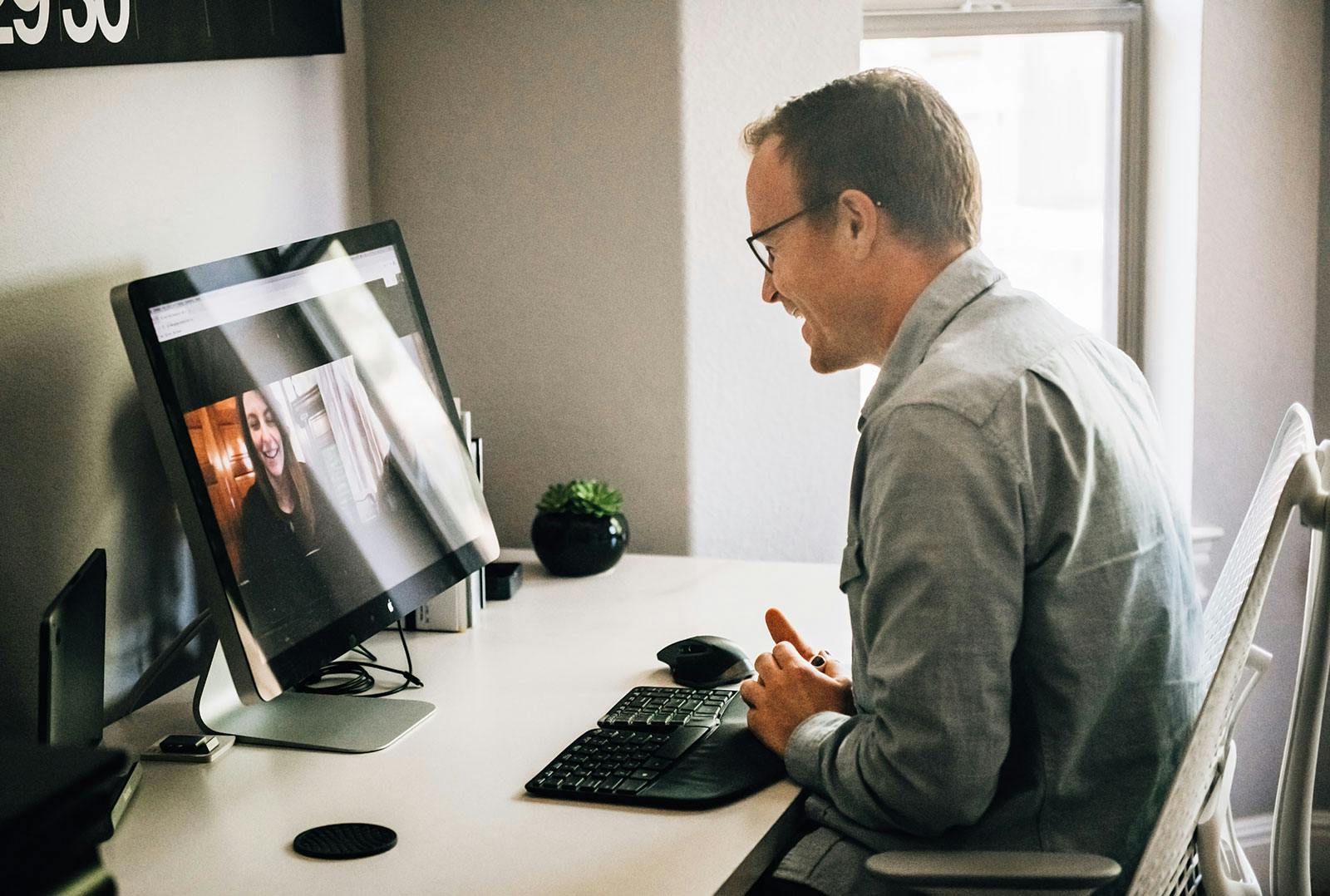 A message from Chad
From the outside, the thoughtbot I co-founded in 2003 looks a lot different from the thoughtbot you're familiar with today.
Back then we were a group of five college friends taking on any computer-related work we came across. Seventeen years later, thoughtbot is one of the most respected product design and development consultancies, proud to have made our name crafting hundreds of quality products and sharing everything we've learned along the way with you, our community. 
It hasn't been a straight line from founding to success. It's taken a lot of experimentation, iteration, difficult decisions—and during economic downturns, outright survival. 
2020 has presented product agencies with unprecedented new challenges. Agency leaders who were struggling to stabilize and grow their businesses before the pandemic don't know where to turn. Honestly, there just aren't a lot of resources or support options out there for product agencies. We know from your kind notes that thoughtbot's Playbook has been a blueprint many of you lean on, but you need more. 
So I'm launching something new.
Introducing AgencyU, an exclusive opportunity for agency leaders to work directly with me on your agency growth plans. Together you and I will forge the path to your team's survival and success.
I look forward to working with you,
Chad
One-on-one coaching
Ignite your leadership potential with one-on-one strategy coaching
Agency leadership roles are isolated. Resources and people to turn to are extremely scarce and the market is constantly changing. It's difficult to learn how to run and grow an agency business. While this independence and excitement is core to what drew you to the work, you don't want to stagnate. You want to excel. 
With one-on-one coaching sessions with thoughtbot CEO and founder, Chad Pytel, you access 19 years of perspective on your business challenges. Month over month, you and Chad will check in on your personal and company goals, work through specific client project details, team objectives, financial health, and more.
Cohort sessions
Keep learning and stay inspired with your cohort
How do you package services? How much do you charge? When should you outsource? Should you expand? How do you build a company with integrity? How do you grow something special, value-driven, and long-lasting? What makes a good partner?
With private AgencyU deep dives and discussion forums, you and your limited-size cohort call the shots on the knowledge-areas you want to strengthen. Select specific topics catered to your unique business needs for in-depth, transparent discussions with Chad. Rekindle your passion to tackle the challenges afoot and leave the intimate members-only sessions with renewed fortitude to keep fighting and growing. 
AgencyU is ideal for a small to medium-sized product consultancy and agency:
Founders
Executive teams
Managing Directors
Your membership fee of $1,400 per month includes:
Monthly one hour one-on-one coaching sessions with Chad Pytel.
Monthly one hour group workshop and discussion led by Chad Pytel.
A Slack community with all members.
Capacity
We are currently accepting new members. Due to the intimate nature of this program, we may need to limit the size of the group.
Discounts
Prepayment for 6 months unlocks 15% program discount. 
Team-based discounts are also available upon request.
Cancellation
You can cancel your subscription with 30-day notice at any time. 
Buy an AgencyU membership
About Chad
No one understands the challenges of your agency like thoughtbot CEO and founder, Chad Pytel.
Since 2003, Chad has led thoughtbot's day-to-day operations from go-to-market strategy, fostering thoughtbot's culture of continuous improvement and fulfillment, growing the team, and navigating technology and industry trends along the way. Chad is a developer, speaker, board member, author, advisor, and co-host of the podcast Giant Robots Smashing Into Other Giant Robots.